Marching Oriole Cookbook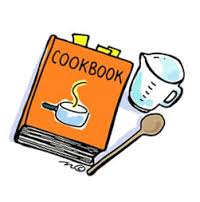 This is your chance to be a part of Marching Oriole history! YOUR Marching Orioles are putting together a cook book as a fundraiser for the 2017 Disney trip! All you need to do is submit 3-5 recipes before April 8, 2016.
And, once the cook book is published, ask your family, friends, neighbors and anyone else you know to buy a cook book!
Follow the guidelines below and please make sure the recipe is complete and legible. We highly suggest emailing your recipe to Oriolecookbook@gmail.com.
Guidelines:
 Please email your recipes to Oriolecookbook@gmail.com. If this is not possible, please print neatly (in ink) or type.
 Please only ONE recipe per page.
 List all ingredients in order of use in the ingredients list and directions.
 Include amounts, sizes, e.g. 2 (8 oz. cans), temps and baking/cooking times.
 Keep ingredients separate and directions in one paragraph. Do not submit recipes in steps, columns, or charts. Recipes which cannot conform to the company's recipe format will be omitted.
 Use names of ingredients in the directions, e.g., "Combine flour and sugar." DO NOT use statements like, "Combine first three ingredients."
 Include temperatures and cooking, chilling, baking, and/or freezing times.
 Be consistent with the spelling of your name for each recipe you contribute.
Categories:
 Appetizers & Beverages
 Soups & Salads
 Vegetables & Side Dishes
 Main Dishes
 Breads & Rolls
 Desserts
 Cookies & Candy
 This & That

If you know a Marching Oriole Alum, we would LOVE to have recipes from them also! We look forward to receiving your recipes!

Mr. Presson & the Fundraising Committee